June 26, 2002 (Chicago, Illinois) — In recent news, one of the largest Internet credit card payment processors in the world was compromised by fraudsters who decoded simple login passwords and were able to access the payment processor system. Once inside, fraudsters issued bogus credit transactions to credit cards they controlled and stole funds directly from the merchants. As system architectural constraints obstruct this and other payment processors from improving their current technology, merchants who continue to use their out-dated system are at risk. The Digital Payment Solution has several tools in place to prevent hackers from intruding into merchant accounts and issuing bogus credits.
To prevent fraudsters from criminally entering the Key IC system and merchant accounts, Key IC has a Triple Credential Authentication logon procedure. To logon, each user must enter a series of individual credentials: an account name, login ID, and a password. The Key IC system meets or exceeds all VISA CISP security protocols, does not contain prior login names or words in the dictionary, and are changed on a regular, prompted basis.
To prevent the issuance of fraudulent credits, the Key IC system differentiates between credit and refund transactions, making it possible for merchants to separately control these types of transactions. Merchants can choose whether credits can be issued, and if so, assign which employees may perform credit transactions.
Key IC takes extra steps to protect merchants and their customer information. As each employee has their own access credentials, merchants can assign permissions for each employee. This enables merchants to track every action performed, even an attempt to enter a restricted area of the system.
If you are a merchant interested in concentrating more on transactional business and less worrying about security and fraud, contact us for a Key IC Digital Payment Solution reseller at info@keyic.com.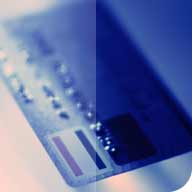 Key IC lets you concentrate on transactional business and less about security and fraud,